Injury Information
Disclaimer
Physiotherapy and you articles are provided for general information only and should in no way be considered as a substitute for the advice and information your physiotherapist will supply about your particular condition.
While every effort has been made to ensure that the information is accurate, the Australian Physiotherapy Association and the authors and the editors of the articles in this magazine and on this web site accept no responsibility and cannot guarantee the consequences if patients choose to rely upon these contents as their sole source of information about a condition and its rehabilitation.
These articles are reproduced with permission courtesy of the Australian Physiotherapy Association.
Ankle Injury
Submitted: 18-Sep-2019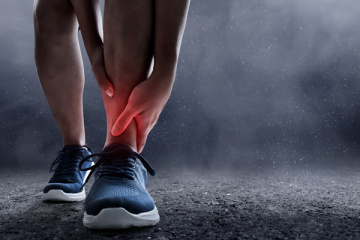 An ankle sprain occurs when the ligaments are over stretched causing ligament fibres and small blood vessels to tear. Pain, bleeding in the tissues, and swelling are the result.
...
read more