Physiotherapy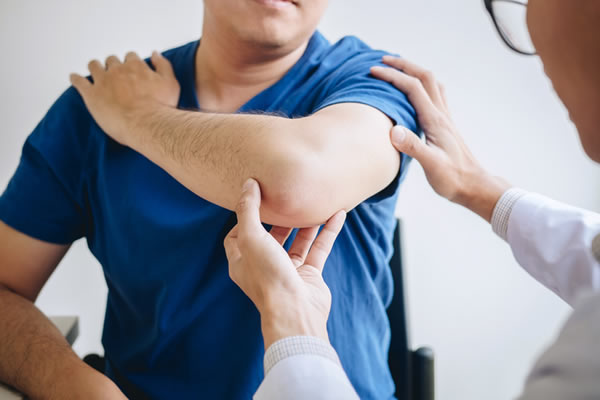 Physiotherapy is all about the health of our body and its ability to move optimally and comfortably. Physiotherapy is a means of rehabilitating muscles and joints back to normal through physical therapy after an injury, post-surgery or from poor condition. Physiotherapists aim to achieve long-term benefits to our health and reduce the risk of re-injury.
Who are physiotherapists?
Physiotherapists are university trained health professionals who often work closely with doctors and specialists, employers and coaches to get the best results for their clients. Aside from musculo-skeletal disorders (commonly known as sports injuries which are injuries to our soft tissues, bones and joints), physiotherapists can treat cardio-thoracic ailments (such as asthma and breathing difficulties) and neurological conditions (like those following stroke).
At Cranbourne Physiotherapy and Physio on Clyde, the physiotherapists specialize in treating the musculo-skeletal system. Whether suffering an injury from sport, work or car accident, pain following surgery or general stiffness, swelling, weakness or pain, our physiotherapists are critical in a timely return to dynamic health.
What do they do?
Physiotherapists can assist our recovery in many ways. Depending on the individual condition of the client, physiotherapists may use various manual techniques, training on Redcord and Pilates equipment, exercise prescription, hydrotherapy, strapping, electrotherapy, dry needling or many other forms of therapy to help achieve optimal function of our soft tissue and joints. Importantly, they emphasize educating the client to be able to continue the rehabilitation process away from the clinic. They offer advice on returning to activity and injury prevention.
Common conditions treated by physiotherapy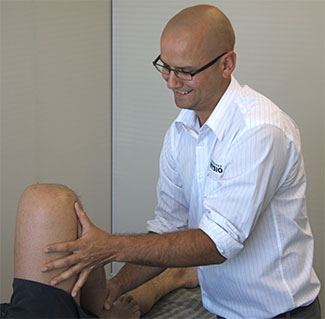 Some conditions that are regularly treated at Cranbourne Physiotherapy are:
Headaches
Osteoarthritis
Whiplash
Neck Pain
Shoulder Dislocation
Rotator Cuff Syndrome
Golfer's Elbow
Tennis Elbow
Low Back Pain
Joint Stiffness
Scoliosis
Poor Posture
Joint Replacement
Knee Pain
Torn Muscles
Achilles Tendonitis
Ankle Sprain
About Physiotherapy Consultations
How do I see a physiotherapist?
Get on top of your pain and move well again. Consult a physio by calling for an appointment on 5996 1688. The trusted, knowledgeable and friendly staff at Cranbourne Physiotherapy will help you recover from injury to live better. In most cases, you do not need a referral to see a physiotherapist.
What can I expect from a consultation?
A private discussion with a physiotherapist about your condition will be followed by a physical examination of the relevant body parts, then appropriate treatment.
Your physiotherapy consultation will include:
Accurate diagnosis of the injury
Evaluation of the underlying causes of the injury
Explanation of the injury
Appropriate Treatment Plan
Education on injury prevention
Communication with doctor, family, sports coach or work place as required.
Consultation payment
At Cranbourne Physiotherapy, we pride ourselves on making excellent health care accessible to everyone.
Claim your private health through onsite HICAPS facilities. Credit Card and EFT available.
WorkSafe, TAC and DVA claims are also welcome. Physiotherapy consultations are invoiced entirely to the third party for accepted claims. Medicare Care Plan consultations are billed with a modest gap fee.
Home Visits
Through illness or circumstance, clients may be unable to come to the clinic for treatment. Physiotherapy home visits are available in the Cranbourne to Dandenong corridor through Cranbourne Physiotherapy. Higher fees apply. Your home visit can be billed entirely to the Department of Veterans' Affairs if eligible.
Contact the clinic to arrange a physio appointment in the comfort of your own home.
Strength & Condition Training
For the more mature clients, we offer Strength and Condition Training in individual sessions or group classes.
A proven method of falls and injury prevention, this program can improve your strength, mobility, balance, bone density and management of diabetes and arthritic joints.
From the convenience of home or in the clinic, Strength and Condition Training sessions are run by qualified Cranbourne Physiotherapists.
Benefits of strength training:
Reduces the risk of heart disease
Increase bone mineral density
Increases strength
Improves blood fats
Lowers risk of high blood pressure
Reduces risk of Type 2 Diabetes
Reduces the risk of colon cancer
Help achieve and maintain healthy weight
Reduces depression and anxiety
Promotes psychological well-being
Builds and maintains healthy bones, muscles and joints
Our Clinics
Cranbourne Physiotherapy's main clinic is located on Childers Street in Cranbourne. It is a modern, purpose built facility with several private consulting rooms and gymnasium including pilates reformer.
Our Physio on Clyde clinic opened at the end of 2019 above the Casey Medical Centre on Morison Road. It is fitted with a spacious gym with a view and comfortable treatment rooms to accomodate all your rehabilitation needs. There's an elevator for those who find stairs a challenge.
We also have a mobile clinic within Stirling Medical Centre on South Gippsland Highway.
Meet our Team
Cranbourne Physio
| | |
| --- | --- |
| Mon - Fri | 8:30am - 7:00pm |
| Saturday | 8:00am - 12:00pm |
Gift Vouchers
A physiotherapy voucher makes a thoughtful and healthy gift for that someone special. Contact the clinic to arrange one over the phone.
Brochure
Download our brochure.