Scott Harrop
Scott graduated from the University of Melbourne in 1995 with a degree in Physiotherapy after also completing a Science degree at Monash University.
He has worked in the UK treating post-surgical patients and continues his special interest in post-operative rehabilitation at Cranbourne.
Scott has completed many post-graduate courses for Sports Injuries, Shoulders, Headaches, Muscle Energy Techniques, the Lumbar Spine and Occupational Physiotherapy.
Scott was one of the first trained in Australia by experts from Sweden to strengthen sportsmen and rehabilitate patients using Redcord suspension equipment. He was instrumental in importing the equipment from Scandinavia to the Cranbourne clinic.
Aside from physio, Scott enjoys running marathons, surfing, playing tennis and gardening with his family.
Michael Chia
Michael graduated with his Physiotherapy degree from the University of Melbourne in 2001.
He has since completed post-graduate courses in Headaches, Dry Needling, Shoulder Management, McKenzie Therapy and Redcord. Michael has worked overseas and in the public hospital system in Melbourne. His special interests are in treating neck pain and headaches along with being one of our aquatic physiotherapists.
Michael practices yoga, circus acts, enjoys photography and travelling the world when he is not at work.
Kirstie Shearing
Kirstie graduated from Monash University in 2013 with a degree in Physiotherapy.
She has a keen interest in sports injuries as well as treating back and neck pain.
Given her sporting background, she has a specific interest in lower limb injuries, with previous experience working as a sports trainer for both football and soccer teams.
Outside of physio, Kirstie enjoys playing competitive soccer, listening to music and travelling.
Paresh Naik
Paresh raduated from Rajiv Gandhi University of Health Sciences in 2008 with a Degree in Physiotherapy and Manual Therapy Post Graduate Diploma from the University of Otago in 2012.
Paresh has worked with State Cricket teams in the past and enjoys playing competitive cricket. He has a special interest in treating shoulder, knee and lower back conditions with formal training in kinesiology taping and dry needling.
In his spare time Paresh enjoys watching movies, spending time with his family and participating in adventure sports.
Dean Harrop
Dean graduated from La Trobe University in 2001 with his Physiotherapy degree. After completing post-graduate courses in the Difficult Shoulder, Dry Needling and McKenzie Therapy, Dean worked for the Victorian Rugby Union team. He traveled Europe and worked in the UK. Dean is now especially interested in treating shoulders and lumbar spines.
As Dean went through the Victorian Institute of Sport with cricket as a young man, he is also well versed treating cricket injuries.
Dean has completed post-graduate training in Occupational Physiotherapy with WorkSafe and TAC. With years of experience caring for injured workers, Dean is able to achieve excellent return to work outcomes.
When he's not working, Dean likes to play golf, harvest his organic garden and spend time with his family.
Sharadha Weerasinghe
Sharadha graduated from the Auckland University of Technology in 2010 with a degree in Physiotherapy and has recently completed her Masters in Musculoskeletal Physiotherapy at La Trobe University.
With a keen interest in orthopaedic issues, Sharadha is an excellent resource for the clinic. As a past athlete, she has developed a special interest in track and field sports injuries and lower back complaints.
Outside of physio, Sharadha enjoys running, salsa dancing, reading and spending time with her young son.
Lyndl Harrop
Lyndl graduated with a Bachelor of Physiotherapy with Honours from University of Melbourne in 1995.
She has completed post-graduate courses in shoulder management, sports physiotherapy, Mulligan method, dry needling and RedCord. She has much experience in post-operative rehabilitation, ergonomic health issues, pre employment functional assessments and children's orthopaedic injuries.
Lyndl's special interests lie with treating headaches, shoulder dysfunction and anterior knee pain.
On her days off, Lyndl swims and supports her three sons in their sporting endeavours.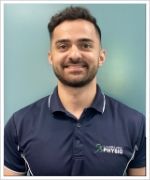 Srosh Mukhles
Srosh graduated from La Trobe University in 2019 with a Bachelor of Applied Science and Masters of Physiotherapy Practice.
He is also a qualified personal trainer and an accredited Strength and Conditioning coach. Srosh has experience working with football teams with many clients to help them reach their athletic and body composition goals.
Given his sporting background he has a keen interest in treating sports injuries and working with the athlete to find an optimal individualised method of training.

When he's not working, Srosh likes to train in the gym as well as keep up with the world of MMA, Powerlifting and Bodybuilding . He also enjoys spending time with his family and friends.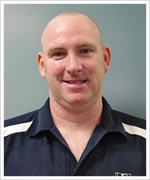 Matthew Gamble
Matthew holds a Bachelor of Podiatry from La Trobe University, is a principal in the Karak Wilson Podiatry Group and a member of the Australian Podiatry Association.
He has special interests in the fields of sports injuries, biomechanics, diabetes assessment and management, paediatrics and dry needling.
He is a father who enjoys his family, the footy and horse racing.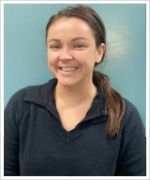 Kate Trotter
Kate graduated from Latrobe University in 2019 with a Bachelor of Applied Science and a Masters in Podiatric Practice.

Her special interests include sporting injuries, biomechanics, and diabetes assessment and management.

In her down time, Kate enjoys playing footy, keeping fit and spending time with her friends and family.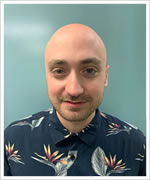 Phil Prosia
Phillip graduated from Latrobe University in 2017 with a Bachelor of Health Science and a Masters in Podiatric Practice. Phillip is currently completing his endorsement for scheduled medicines, which will make him one of a small group of podiatrists that are able to prescribe medication. Phillip has done additional training in surgery, having shadowed Podiatric Surgeons in foot and ankle surgery.
His special interests are in biomechanics, musculoskeletal pathologies, postoperative management, and systemic disease management. He further is interested in surgery and health policy.
In his down time Phillip enjoys getting into the kitchen and having a hit on the tennis court.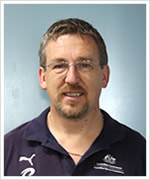 Mick Betteridge
Mick is a qualified Remedial Massage Therapist who has successfully completed numerous post-graduate courses. With years of experience, Mick has been called to work at many sporting events at all levels including AFL, Australian Cricket Team, Pro Cycling, the Australian Open and club level sporting teams.
Outside of work, Mick loves cycling and spending time with his family.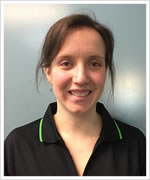 Emily Wells
Emily Wells holds a Diploma of Remedial Massage and is currently studying the Advanced Diploma of Myotherapy at Melbourne IMT. After working with patients in Brighton, she now brings to Cranbourne her knowledge and experience.
In her spare time, Emily enjoys reading, video games and playing with her dogs.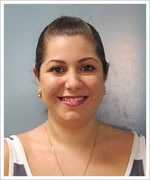 Vanessa Hummel
Vanessa is a Gut Health Expert, Accredited Practising Dietitian & Nutrition Coach. Her qualifications include a Master of Dietetics from Monash University and a Master of Human Nutrition from Deakin University.
Vanessa is passionate about ensuring that her clients receive the one-on-one ongoing support they need and advice tailored to their individual needs and personal goals. She has a special interest in food allergies and intolerance's, gut health and irritable bowel syndrome.
Besides nutrition, Vanessa enjoys fishing, yoga, cooking and sled dog racing with her Siberian Huskies.
Our Receptionists
Jenny, Cara, Julie, Yvonne & Chrissy
They are pleased to help answer your administrative questions, find you the ideal appointment time or direct to you the most appropriate staff member for immediate injury advice.
Jenny is the longest-serving staff member at the clinic, having been an integral part of its inception decades ago.