Telehealth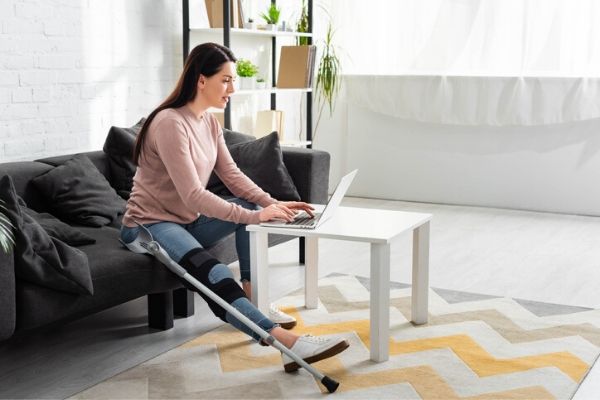 In response to the CoVID 19 virus, Cranbourne Physio and Physio on Clyde are offering Telehealth consultations to those who wish to or need to stay away from public spaces. We especially encourage patients in vulnerable groups to take advantage of this new method of physiotherapy delivery.
What is Telehealth?
Telehealth consultations are online physiotherapy appointments, a remote session with your therapist via video link from the comfort of your own home. We offer this safe and secure option through our physiotherapy software program called Cliniko.
Does Telehealth work?
Yes!
Evidence shows that in most cases, the best rehabilitation outcomes are achieved when you receive an accurate diagnosis, then individualised advice, strategies and exercises to work on yourself. This can all be provided online.
If you are in the minority of cases where manual 'hands-on' therapy is essential, Telehealth may not be suitable for you.
What do I need for a Telehealth consultation?
- A device
- An email address
- A Telehealth appointment
Please be advised that if you are on an iPhone, you will need to use Safari as your browser.
On an Android phone, the Chrome browser will work best.
Hands-free tablets, computers and laptops work best for online consultations. We recommend using Chrome or Firefox browsers for these devices.
Ensure that your browsers are up-to-date to avoid problems with the connection.
If your device is incapable of video conferencing, your therapist will be happy to call you over the phone for your Telehealth consultation, without the video component.
How do I book a Telehealth appointment?
Call our friendly receptionists to book your appointment
Cranbourne 5996 1688
Clyde 5911 5155
Remember to specify that you would like a Telehealth appointment and ensure we have your correct email address.
We will send you an email with a link to your Telehealth appointment. This email will also confirm the appointment date and time and your therapist's name.
If it is the first time you will see a physiotherapist from our clinics, we will also send you a detailed form to complete and submit prior to your Telehealth consultation.
How do I attend the Telehealth Consultation?
Within 30 minutes of making your appointment, you should receive an email from us. Please check that you have received this, well in advance of your appointment time.
Just before your appointment time, return to the email from us and simply click on the link to join the video call. Ideally, set yourself up somewhere comfortable and quiet with room to move.
You will need to allow your device's video and microphone to be used, if prompted.
You will be able to connect with the video call approximately 10 minutes prior to your appointment time. You may need to wait for your therapist to join the call.
How much does it cost?
Telehealth consultations are billed as normal physiotherapy consultations.
Most private health funds are now covering Telehealth, as they would a face-to-face consultation. Please check with your private health insurance company to see if you will receive a rebate.
If you are covered under TAC, WorkSafe, DVA, NDIS or the Medicare Enhanced Primary Care Program, they will cover the cost of Telehealth consultations at least until the end of Victoria's Coronavirus-related shutdown regulations.
What if I have troubles with the Telehealth set up?
Try looking through this helpful troubleshooting page by Cliniko for answers to your Telehealth questions:
Cliniko Telehealth Guide for Patients
You can always call our receptionists for assistance, if you need to.