CoreCARDIO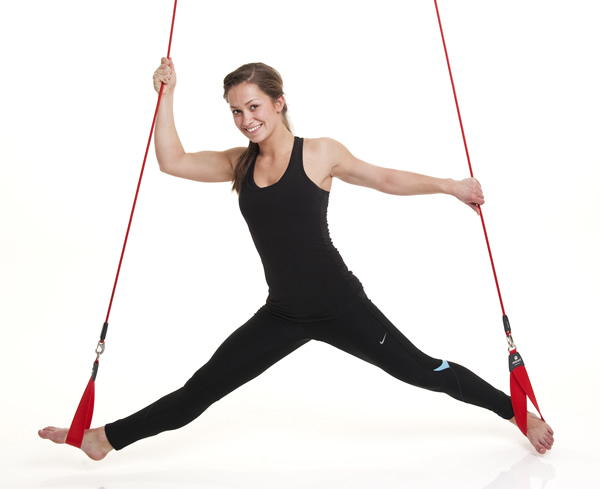 CoreCARDIO is an innovative fitness class at Cranbourne Physiotherapy that weaves core muscle control exercises with heart-pumping cardio work to achieve the perfectly balanced 60 minute workout.
What's in a CoreCARDIO Class?
CoreCARDIO incorporates Redcord, Pilates and Resistance exercises to train core and global muscles and Tread and Spin for the all-important heart muscle. There is scope to alter exercise stations to suit the individual or class with Floor, Step, Ball and Trampette options.
Is CoreCARDIO for Me?
If you enjoy exercise in a fun, friendly, supportive environment, out of the weather and suited to your individual health goals, CoreCARDIO is for you.
CoreCARDIO is run like a circuit class which means everybody can work to their own ability. Exercises can easily be tailored to various abilities and injuries by the expert physiotherapist training the class.
Where is CoreCARDIO?
CoreCARDIO classes are held in the Cranbourne Physiotherapy and Physio on Clyde clinical gymnasiums.
Cranbourne Physiotherapy
13 Childers Street
Cranbourne
Physio on Clyde
Level 1, 1 Morison Road
Clyde
When are the CoreCARDIO classes?
Monday 8:00 - 9:00 am @ Cranbourne
6:30 - 7:30 pm @ Clyde
Wednesday 8:00 - 9:00 am @ Cranbourne
6:30 - 7:30 pm @ Cranbourne
Friday 8:00 - 9:00 am @ Clyde
6:30 - 7:30 pm @ Clyde
Saturday 8:30 - 9:30 am @ Cranbourne
How much does CoreCARDIO Cost?
$35 per session
$300 for 10 sessions within 10 weeks
These classes are run by a physiotherapist and attract health fund rebates.
Small class sizes, so bookings are essential.
Book Now