Massage
Massage is soft tissue therapy. Soft Tissue Therapy (STT) is the assessment, treatment and management of soft tissue injury, pain and dysfunction. Soft tissue represents the muscles, fascia, ligaments and tendons which give all kinds of aches and pains. Whether you're suffering from a sport or work based injury STT can help reduce the pain.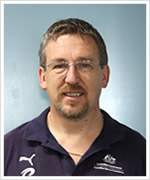 Our Therapist
Mick Betteridge is a qualified Remedial Massage Therapist who has successfully completed numerous post graduate courses.
Mick has worked in the public system mainly in chronic pain areas and in private practice for a numbers of years.
Mick has worked at numerous sporting events at all levels including AFL, Australian Cricket Team, Pro Cycling, the Australian Open and club level sporting teams.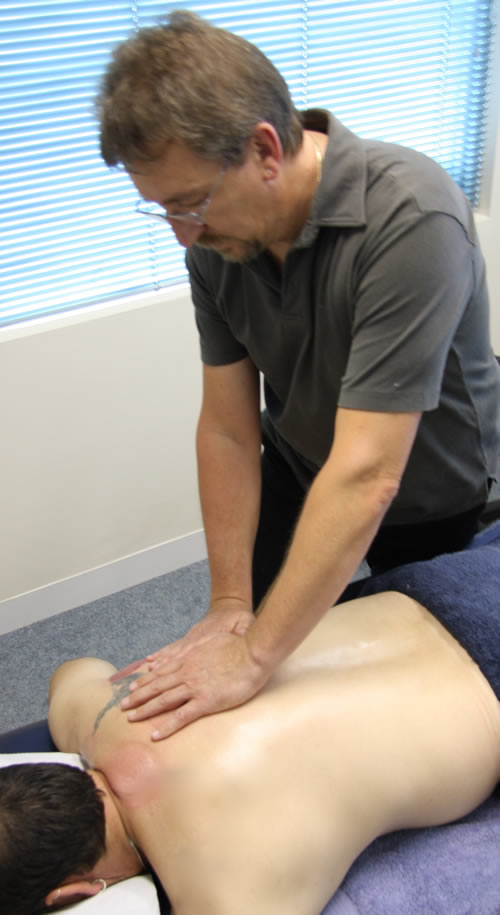 Do I need a referral?
You do not need a referral. However, it is recommended that you advise any other medical practitioner you may be working with that you are receiving treatment from Mick.
Referrals are required if your injury is covered under WorkSafe / Comcare. A referral will last for 10 sessions. Thereafter, you will need to be reviewed by your G.P or Specialist to obtain a further referral.
Your first session
Please bring any X-rays or medical reports you have that relate to your problem.
A history will be asked regarding your health.
You will be asked to define your area or areas of pain.
Treatment will be discussed with you and you are free to ask questions.
You will be asked to remove minimal clothing during the session and draped with towels for your privacy.
You will be reassessed and may be asked to do some home activities such as stretching, strengthening or an application of heat or cold packs.

Treatment

Depending on the pain or injury, a number of techniques or treatment modalities may be utilized. Most commonly the techniques will be of a hands-on nature such as:

Muscle Energy Technique (MET)
Trigger Point Therapy
Joint Mobilization
Soft Tissue Mobilization
Stretching
Onsen Technique
Other treatment techniques which may be used include:
Myofascial Dry Needling
Cupping
Various Taping Techniques
Sessions
Sessions times available
30 Minutes
45 Minutes
60 Minutes
Opening Hours
Session days are:
Gift Vouchers
A massage voucher makes a thoughtful and healthy gift for that someone special. Call the clinic on 5996 1688 to arrange one over the phone.
How to make a Massage Appointment
Contact Cranbourne Physiotherapy to make an appointment with the qualified Remedial Massage Therapist.
Private health rebates are offered for Remedial Massage with some private health insurance policies.
HICAPS is available to immediately redeem your rebate from many of the private health insurance companies.
Book an Appointment