Nutrition and Dietetics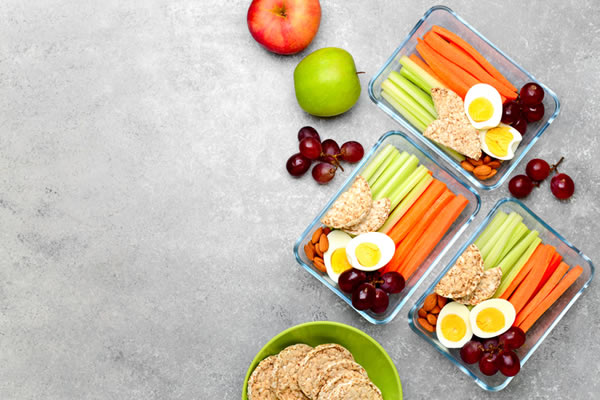 Nutrition and dietetics is the science of investigating how nutrients, vitamins and minerals affect our metabolism and their role in health and the prevention of chronic diseases. Dietetics is evidenced based and promotes health and the prevention and treatment of disease and chronic conditions by improving the nutritional status of populations, communities and individuals.
Nutrition plays a significant role in the everyday functions of the body and maintaining a healthy diet not only gives the body the energy and nutrients it requires to function, but also has numerous health benefits including decreasing the risk of developing diabetes, high blood pressure and stroke. A healthy diet can also improve mental health by improving mood, increasing concentration, and decreasing feelings of fatigue, anxiety and depression.
What is the Difference Between a Nutritionist and Dietitian?
In Australia, all Dietitians are Nutritionists, as all dietitians must have studied nutrition and nutrition science. The key difference between a Dietitian and a Nutritionist is that, as part of their qualification in human nutrition, a Dietitian has completed study that included significant theory and supervised and assessed professional practice in clinical nutrition, medical nutrition therapy and food service management.
Who are Dietitians?
Dietitians are qualified to provide a range of evidence based nutrition services and have the expert knowledge to provide individual dietary counselling, medical nutrition therapy, group dietary therapy and food service management.
Dietitians in Australia who meet strict criteria are eligible to join the Accredited Practising Dietitian program. Accredited Practising Dietitians are the gold standard in Australia as neither 'Dietitian' or 'Nutritionist' are protected or regulated. Accredited Practising Dietitian is the only credential for dietitians recognised by Medicare, the Department of Veterans' Affairs and many private health insurers.
A consultation with our Accredited Practising Dietitian will give you an individual and personalised service which will assist you in achieving and maintaining realistic lifestyle changes in order to reach your individual goals.
What do Accredited Practising Dieititians do?
Assess nutritional needs
Develop personalised meal plans that consider individual circumstances and medical conditions
Provide nutrition counselling and support to individuals and groups
Provide information on healthy eating, shopping for food, eating out and preparing food at home
Undertake nutrition and food research
Train health care professionals
Develop nutrition communications, programs and policies
Provide consultancy services to corporate organisations, food manufacturers, schools and health care facilities.
What Can I Expect from a Consultation?
During a consultation with our Accredited Practising Dietitian you can expect an exceptional high quality personalised service and advice tailored to your individual needs and personal goals.
Initial Consultation (60 Minutes)
During an initial consultation we will discuss your personal goals and what you are hoping to achieve. Our Dietitian will take a detailed medical, social, diet and lifestyle history. Based on your discussions during your consultation our Dietitian will work with you to develop a management plan based on your personal goals and circumstances. This may include;
Meal ideas or a meal plan
Advice and suggestions on how to improve your diet
Information on reading nutrition labels
Information about how nutrition can affect your medical condition
Review Consultation (30 Minutes)
These allow our Dietitian and yourself to review whether your plan is working well and if you feel you are meeting your nutritional goals or if you have noticed any improvement in your eating habits, energy, mood, lifestyle or medical condition.
Our Dietitian will continue to work with you and provide you with support and advice on nutrition until you feel you are confident and able to make the best dietary choices on your own.
Extended appointments are also available upon request for an additional fee.
Between your Consultations
We pride ourselves on offering and providing our patients with exceptional high quality individually tailored care. Therefore, we offer FREE check in phone calls and email support between your consultations.
How do I pay to see a Dietitian?
HICAPs is available at our clinic for private health fund claims. We also have credit card and EFTPOS facilities available.
Medicare rebates are also available to eligible patients. We are also providers for the Department of Veteran's Affairs, NDIS, TAC and WorkSafe.
Making an Appointment
It is not necessary to obtain a referral from your doctor to make an appointment with our Dietitian, Vanessa.
Make an Appointment